DDS SMART EFFICIENCY SYSTEM
All-In-One system to measure, record, and analyze downtime and productivity.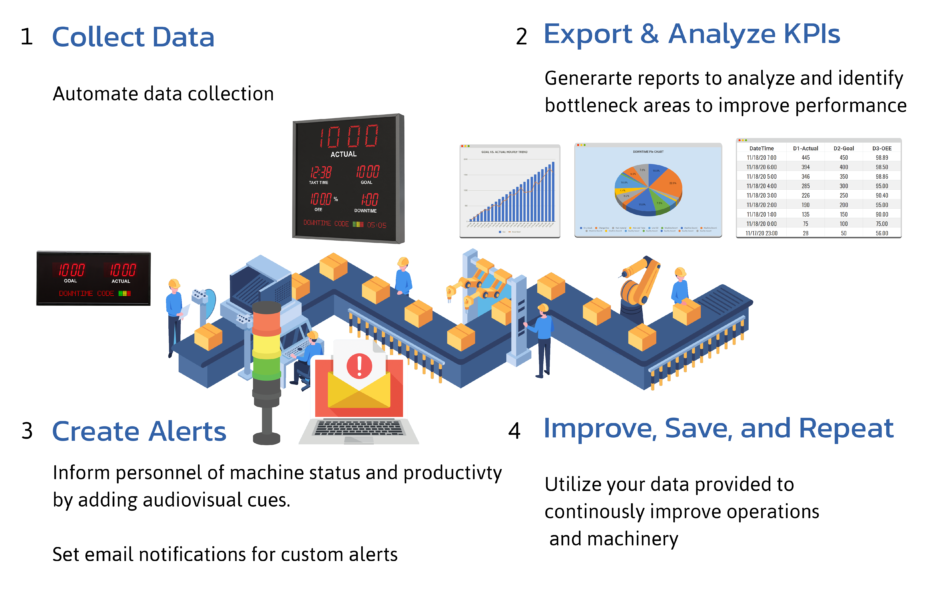 ALL-IN-ONE OEE SYSTEM
Save time and money with a cost effective full complete system to improve overall equipment effectiveness. Fast to implement. No extra hardware, software or IT visits needed. IoT ETHERNET SYSTEM
Strong ethernet connection to local network allows multiple users to access real time and historic data remotely for better collaborations. ADD MULTIPLE DEVICES
Add up to tens or hundreds of devices on the same ethernet or WIFI network at one location, View all displays from one main screen. AUTOMATIC DATA COLLECTION
In addition to manual data recording, automatically collect data with a range of sensors available to free up valuable man hours. INSTANT AUDIOVISUAL ALERTS
Add piezo buzzer alarms, Bells, or Andon light towers based on your needs to provide instant feedback and alerts. DOWNTIME TRACKER
Track downtime and collect data with user defined custom downtime reasons. Historic data can be exported into excel for easy analysis. EMAIL NOTIFICATIONS
Setup custom rules for tier-based email notifications. Choose who and when alerts should be sent. AUGMENT MACHINERY
Completely replace or add as a compliment to existing OEE system and machines
automated data collection
How do you want to collect your data?
Collect data manually or automatically with the help of manual switchboxes, and a wide range of sensors. Our devices can also be connected to existing PLC machines.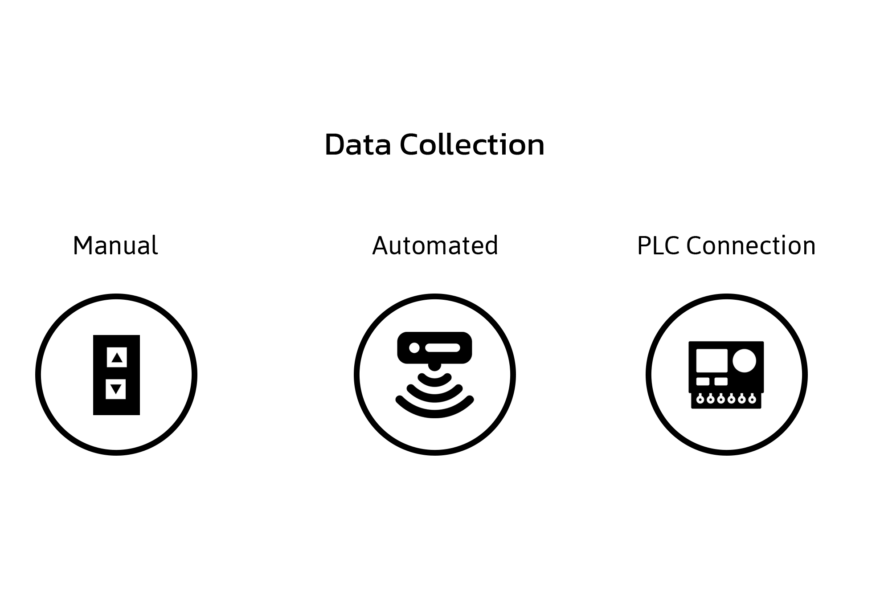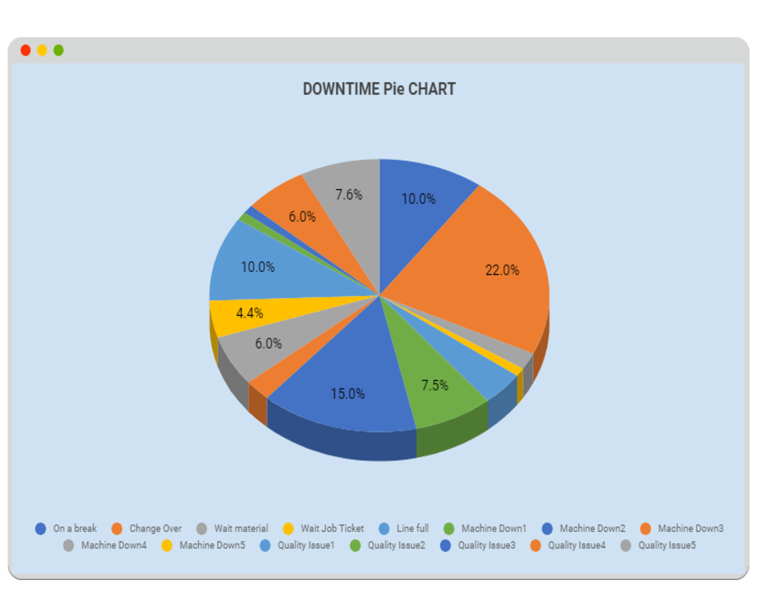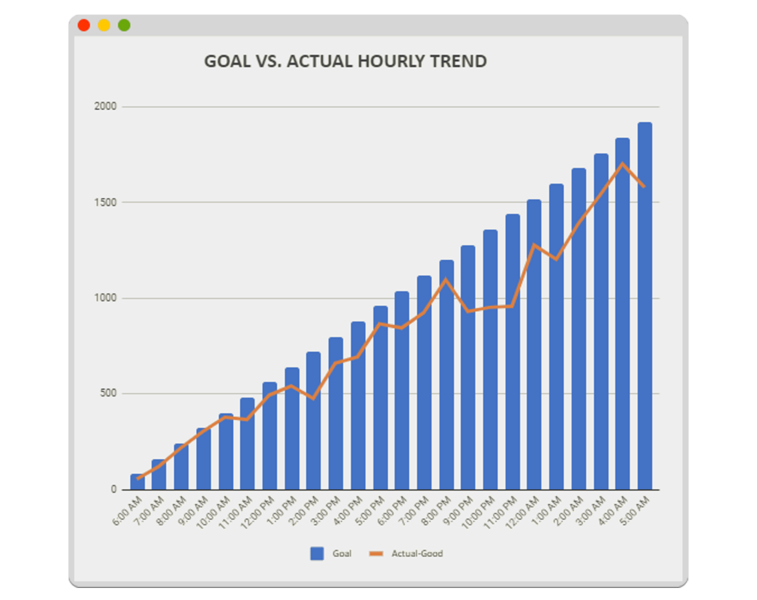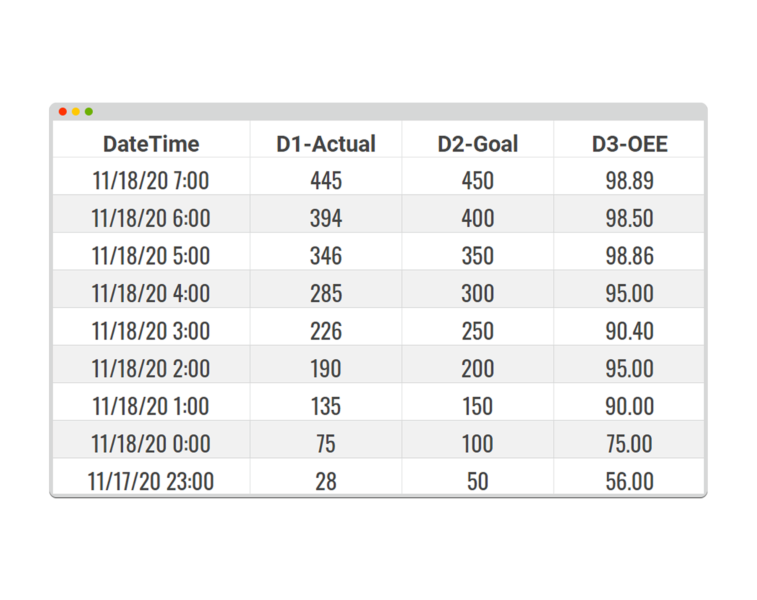 analyze and identify bottleneck areas
Need help analyzing the data? Digital Display Systems offers lifetime customer support and premade templates.
Download up to 6 months of recorded data or approximately 40,000 lines on Excel. Generate reports to analyze and identify bottleneck areas to improve overall performance.
increase employee engagement
If a target is not being met, or if there are any issues causing downtime, instantaneously notify the entire production floor with any of the following audiovisual add-ons: flashing border lights, process timer Andon lights, external alarm bells, or internal Piezzo buzzer alarms.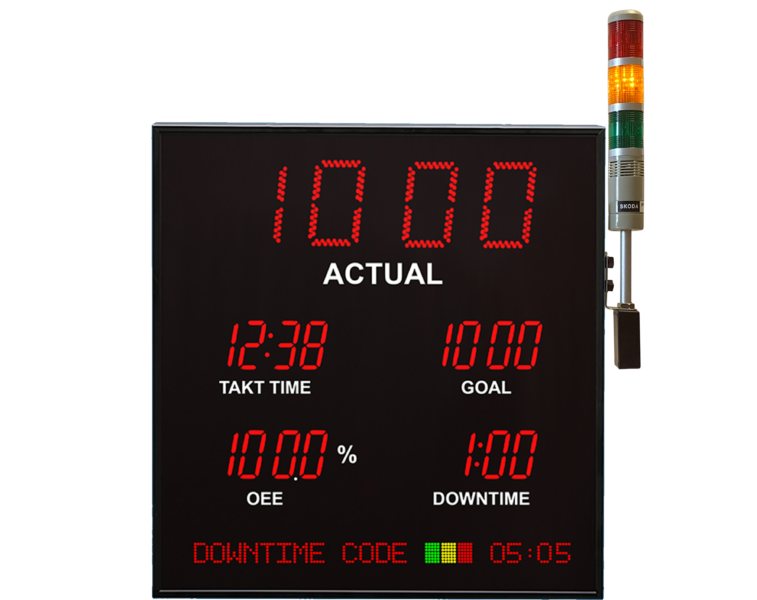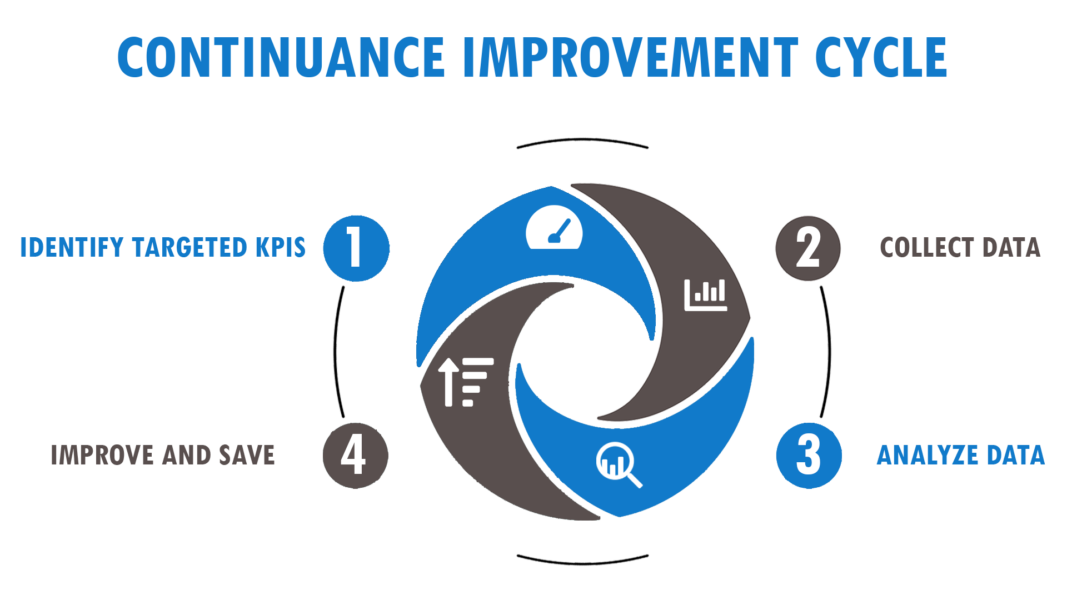 IMPROVE AND SAVE
Use data provided to continuously improve operations and machinery.
SMART EFFICIENCY SYSTEM PACKAGES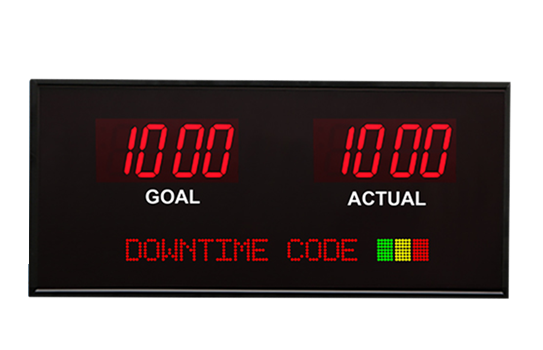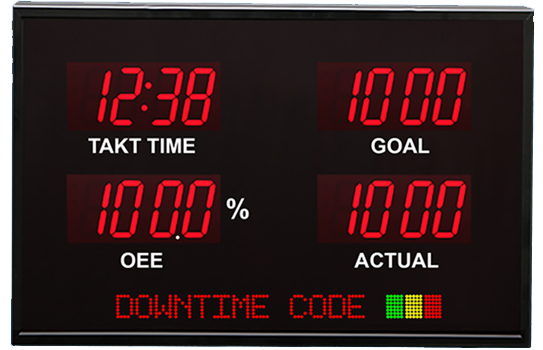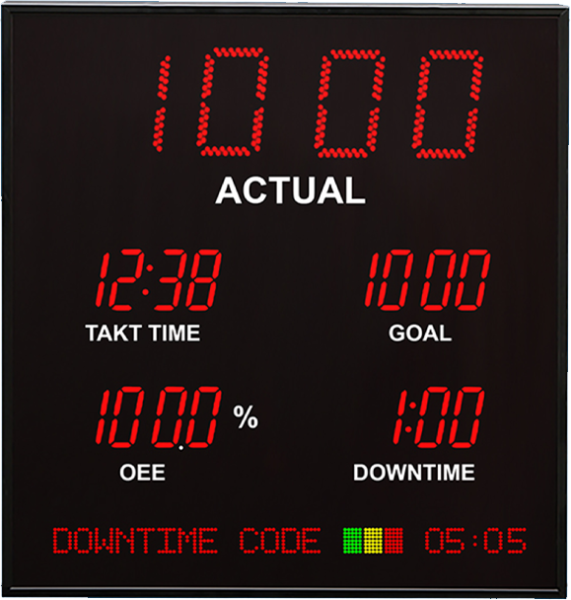 THREE DISPLAY SYSTEM
Starting at $1,799
FIVE DISPLAY SYSTEM
Starting at $2,499
SIX DISPLAY SYSTEM
Starting at $2,999
BENEFITS


REDUCE
Downtime
Operation Costs
Production Waste
Production Rejects
IMPROVE
Production Throughput
Overall Equipment Effectiveness
Machine Availability
Production Quality