Look through our 6 pages with some examples of our custom digital wall clock LED displays. We can customize almost any size digital wall clock or LED sign to accommodate the needs of your business, school, hospital or any other location. Create your own custom digital clock with your preferred time zones, size, color, and add-ons.
Choose from any combination of 1.8″, 2.5″, and 4″ digit sizes of our standard red bar LED displays
Choose from any combination of .7″, 1.2″, and 2″ dot matrix sizes in red, green, yellow, and blue LED color displays
Choose any display combination of time, location, electronic LED letters, vinyl letters, month/day, julian date, count up & countdown
Please call (408) 734-9871 or email sales@digitaldisplay.com for a detailed quote, or submit a request for quote.

BTZ-42418-8ERR-MSB-40Y2
PDF Spec
---

DTZ-42420-6EBR/DACR-6
PDF Spec
---

BTZ-42425-10ER-DACY-10
PDF Spec
---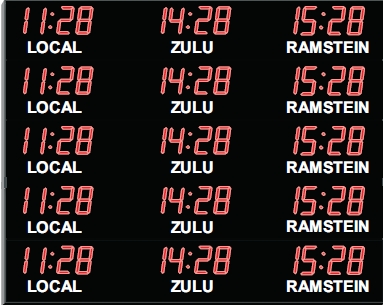 BTZ-42425-15-3×5
PDF Spec
---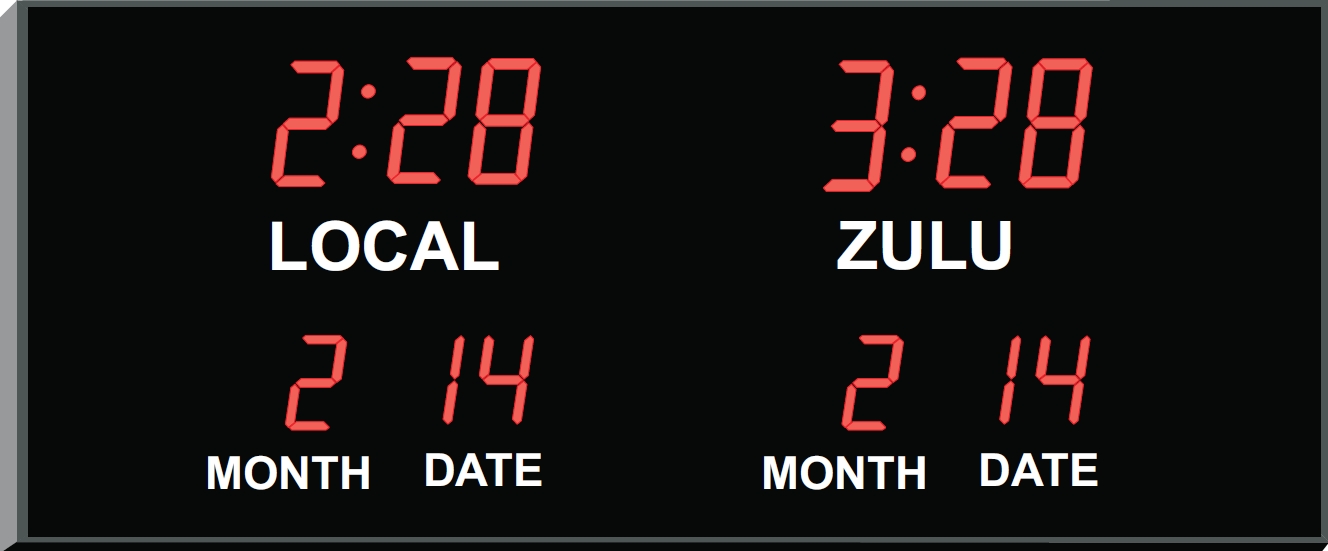 BTZ-42425-2-BCL-2
PDF Spec
---